Contactos /
Nuno Mesquita (969 830 668)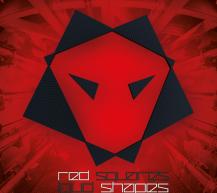 BIOGRAFIA
Red Squares is a beat mashing DJ duo featuring Enzyme and Overglide
Dj's and producers of Dubstep, Drum'n'Bass and Drumstep, our live setup is varied, and
may include 4 dj decks, samplers, controllers, drum machines and scratch.
Our B2B sets go from chilled techy breaks to head-drilling basslines... Old-school jungle
anthems to ultrafunk bombs… Wobbly dubstep to rolling breakbeat…
We throw it all!!! We then lay some scratching and live improvs on top, just to spice it up!
Remember, we want to party hard as much as you do…
In the end, it's all about the groove, it's all about the bass.
Recent Highlights:
Loud Shapes EP (2012)
'Queima das Fitas de Coimbra' (2012)
'Semana Académica de Peniche' (2012)
'Refresh Festival' (2011)
'Red Bull Music Academy – Porto Hub'
'Groovy Beach Festival' (2012)
'Resident in 'Pop Fresh' since 2011
Overglide
A member of the 'Rewind!' collective, one
of the first DnB collectives in Portugal.
In 2008 released "Circle of lights"
alongside with Dj Oder, C-Netik
and Bass Brothers, on the compilation
"After 808 – Vol. I" by Cows on Patrol, the
most respected portuguese DnB forum.
Sometimes live improv with chopped
samples, sometimes a perv scratch junkie!
Enzyme
A founding member of the 'Rewind!'
collective (1999)
Resident dj @ Via Club (2002-2008)
Resident dj @ Pop Fresh (since 2010)
Juicy Beats Festival 2011 (Germany)
Some of the Djs I played with:
John B (UK) | Dj Patife (BRA) | Marcelinho
da Lua (BRA) | The Rogue Element (UK)
Aquasky (UK) | Chris Carter (UK) | DJ Dash
(GER) | Kolt Siewerts (GER) | Nookie (UK).
Links
facebook.com/redsquarespt
soundcloud.com/redsquares
beatport.com/redsquares
Contacts
redsquarespt@gmail.com
+351 915 508 406
+351 969 830 668
CONTEÚDO RELACIONADO
Localização
Javascript is required to view this map.