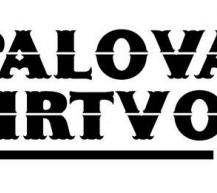 BIOGRAFIA
Spalovac Mrtvol, both from Guimaraes, Portugal, started in 2009 and since then they only obtained good feedback from the crowd. Flexible with the way they play, using Ableton live, CDJs or vinyl, with their, fast and heavy sets they lead the crowd to the extreme. Playing for Untitled Dnb, they had a chance to play alongside with some well-known artists such as: Freqax, Loop Stepwalker, Lowroller, The Teknoist, YMB, Krustov, Sirat, Osk, Zirash, Bsa, C-Netik, Lawfirm, etc...
From the begining they were interested in making their own tunes, and 2009 was the year they started to produce techno/drum and bass, later that year the interest in dubstep prodution grew notoriously.
Since the begining they want to achieve quality, that's the reason they don't rush showing their work.
People can expect a promising future from them, they're looking forward to being one of the best.
CONTEÚDO RELACIONADO