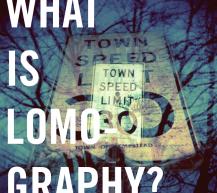 BIOGRAFIA
A Lomograph holds a charm all of its own. Somehow, everything is amplified, making ordinary objects stand out, enhancing details that would normally go unnoticed. Characterised by ever-changing variables such as the mysterious vignettes that frame the shot, light leaks, lo-fi grain, beautiful blurs, the magical balance of contrast and saturation … just to name a few.
A combination these factors and a healthy touch of the unexpected go into making each Lomograph unique. Essentially, Lomography embraces the element of surprise that only analogue film photography can bring and wholeheartedly celebrates the outcome.
Experiment with different kinds of films, and try different tips and techniques, such as cross-processing (x-pro) – it works well with Lomographic cameras!