Email /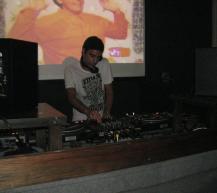 BSA - Tyrel - Yellow Stripe Digital - The Militia EP (CLIP)
BIOGRAFIA
BSA is DJ and producer born in Braga. The taste for producing and DJing led him to start his career as a DJ in 2006 joining "MASSIVE", PROMOTER, accepting the invitation of MASSIVE DJs TRAP and ZIRASH.
Starting its activities at that time played in the days following, in known bars as "Shaker", "censura prévia", "bunker" or "Astória" and later, "siga pra bingo," while beginning to play in places of success and tradition in Drum N Bass at Porto (Portorio; Mare Alta; TSB;) in Coimbra (Xuven), and spreading the culture Drum n Bass with performances in cities like Covilhã, Mondim de Basto, Celorico de Basto, Pombal, Chaves, etc..
In 2007 and after, BSA with DJTRAP, ZIRASH, UZI and DOWNBEAT, made his hometown BRAGA understanding and loving DNB after many great parties with some of the best names and crowd of the Portuguese scene.
Since the beginning he always tried to sharpen his knowledge in the production, getting fit in 2007 his small studio that, with some improvements later, allow to work with conditions. While his career as DJ was moving up, decided to create a radio program (BASSLINE) with ANTIMETTER. It was on antenna two years with weekly broadcasts in "Radio Universitária do Minho".
In late 2007 early 2008 was invited by his friend, DJ and Producer ZIRASH to collaborate the production of a tune that was published under the name of SLICE OF BREAD, in March 2009, by WAYSIDERECORDINGS. Created with PHRENICKZ in 2008 the theme BLOOD AXE, considered by COP AWARDS as the second best theme of 2008.
In 2009 decided to create with ANTIMETTER and TURTLE a platform for collaboration in the production of Drum n Bass to which was given the name of LAWFIRM and has surprised the critics with good music.
In recent times BSA has been focused on his ideas and has played regularly with big international DJs in Drum n Bass as: CURRENT VALUE; PROPAGANDA; CHRIS RENEGADE ; NOMONEY; MASHEEN; FORBIDDEN SOCIETY; AUDIO; THE SECT; GANHCER & RUIN; COOH; and DYLAN amongst others. In 2009 and 2010 BSA has released tunes for Extent Recordings (UK) and Sickbrain Recordings (ES)and hearing good feedback from many sides in DNB. Recently has been a regular performer in Therapy Sessions PORTUGAL and YELLOWSTRIPE events.
Localização
Javascript is required to view this map.