Email /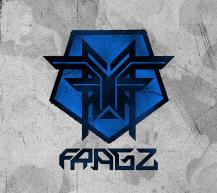 Fragz & C-Netik - Six Feet Ditch
BIOGRAFIA
João Fragoso, aka Fragz , was born in 1989 in Oporto and music has been part of his life
since his early days. Due to his influences of Hardcore/Punk/Thrash, his sound is expressed in a combination of melodic elements and destructive patterns. Playing drums since 2004 and producing since 2006, Fragz had already edited tunes on labels such as: Yellow Stripe Records(PT), Melting Pot (ESP),Darkbox Recordings(IT), T3k(GER),Practical Recordz (PT), worked with producers like: Cooh, Katharsys, Gancher & Ruin, Zardonic, Freqax, Triamer, YMB, Peter Kurten, C-Netik, Dkaos, Bsa, Krustov.
Shared the decks with heavyweight DJ/Producers like : Counterstrike, Cooh, Friction, Andy C, Audio, The Sect AMC, Raiden, Calyx, Teebee, Dub Elements, Kano Technical Itch, Peter Kurten, Mindscape, Brainfuzz, Dose, Allied, Axiom, Maztek, BSE, Elements OF Vengeanze, Khanage, Amex, Dj Hidden, many more.
His work was recognized by winning the "Upcoming Talent" award on 2010 and being nominated for Best DJ and Best Producer of the year 2011 on the Backstage Forum DNB awards! It's a name to count on, a young prospect who's looking forward to a solid evolution, Fragz will destroy a lot of dancefloors along the way!
CONTEÚDO RELACIONADO