Email /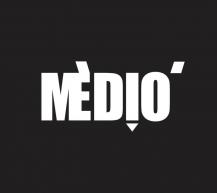 MÉDIO Drum&BassArena & Pioneer DJ Competition - WINNING SET
BIOGRAFIA
João Rodrigues aka Médio is a portuguese producer, DJ and live performer.
When performing, his music selection, energy and swift mixes usually result in breathless audiences.
As a producer, his first release, "Cockbitch In The Sky" (Razat Laboratory Recs), featured in the "Generation Noize, Vol 3" compilation (Catwalk Records), that includes artists as Cyberpunkers, Fukkk Offf and Dirty Disco Youth.
He also released the track "Pull Pull" (Ribaplay Recs) and has many more to come.
In March, 2013 Médio won the Drum&Bass Arena & Pioneer european DJ competition with his savage three decks mix.