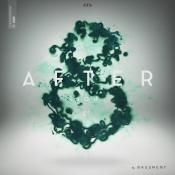 Bassment - Survive (taken from Bassment - After Eight EP)
As we can start to see the finish line on this first release, it is time to start rolling out clips. These will be coming out one by one, over the next couple of weeks, so keep it locked.
In the meanwhile, here a little overview on what Counterpoint stans for as an Indenpendent Music Label:
The global spread of electronic music and its association with pop culture, has resulted in the birth of genres where the heart and soul of the music seems to have been long forgotten. Worldwide electronic music releases have become a junction of technical skills, details, and preconceived formats.
At Counterpoint, we want to give our contribute to bring back the soul to the music. This is why we don't mess around when it comes to the bassline groove. In fact, we take it very seriously - We are all about the Bassline Groove!