Email /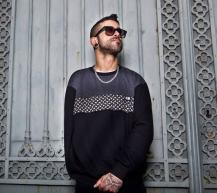 BIOGRAFIA
Comming from Vila Nova de Gaia, Dj Bófia invaded the portuguese musical spectrum, with sounds of a cannibal hollocaust thirsty to devour the putridity of an increasingly faded and hollow society.
In the late 90`s, Dj Bófia started to develop the art of djiing. Self taught, he takes every oportunity to listen and analise the work of dj`s such as: Deep Dish, Dj Vibe, Master at Work, Plastikman or Jeff Mills. Breathing since his childhood, hip hop and hardcore`s reallity, he blends all his influences into a very unique style, wihout any pre-conceived musical rules or ideas.
In 2008, 70 beats per minute, became his metronome in musical creativity. Dubstep enters suddently in his life, and inherently, in his sets.
He shared the stage with Dubstep international artists, such as: 16 Bit, 1-Way, Borgore, Bare, Balkansky, Cooki Monsta, Coki, Captain Crunch, Doctor P, Flux Pavillion, Pixel Fist, Randomer, Sluggo, Slum Dogsz or Tomba; in clubs like: Hard-Club, Armazém do Chá, Porto Rio, Teatro Sá da Bandeira, Plano B, Gare, Maus Hábitos, Contagiarte, OMG, Insólito Bar or Bonnie Club.
All the blood, sweat an tears, that he puts into djiing, took his talent beyond borders, being Spain the first stop for his international conquest. Attracting the attention of the UK based label Dubzilla, he became part of their crew and signed now to a Portuguese promoter, named Ear Sound.
CONTEÚDO RELACIONADO