Email /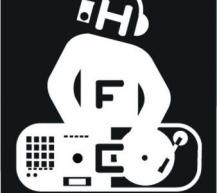 Hi Fidel Cartel - Estado Puro feat. Kron
BIOGRAFIA
Hi Fidel Cartel are a sound system collective. Although they're musical backgrounds span back to 1996 with Hardcore, Hiphop and Funk, they have come together as a collective and have been playing breakbeat inspired music since 2002.
First as a production core, they began dj'ing in Portugal and flew off to Spain and the UK where they built a reputation for their skills on the decks.
In 2005 the collective have began hosting a monthly resident in the heart of what become one of the hot spots of London's nightlife and drum'n'bass scene - Cafe 1001 in the heart of Bricklane. Ever since they have been regular appearances in line-ups across Europe and the UK and have played alongside most of the scene biggest dj's.
The collective also co-hosts a dubstep night entitled R.E.N.E.G.A.D.E alongside DJ Slauka running every third Friday of the month in Cafe 1001's front room since early 2007.