Email /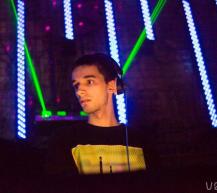 HumaNature & Silence Groove - Just A Thought (Soul Deep Exclusives)
BIOGRAFIA
HumaNature, also known as André Soares, is definitely a name to remember in Drum'N'Bass. Born in the Azores, right in the middle of the Atlantic, flew over to USA when he was 2 years old.
In 2011, at the very tender age of 19, he got his first track signed with Plush Recordings and rocketed into Shogun Audio's Technimatic UKF podcast.
From then on, things have gotten better: signed more than 20 tracks in less than two years in labels such as Soul Deep Recordings and Stepping Forward Records, with forthcoming releases in established record companies such as Liquid Drops – it was not long before LTJ Bukem's Good Looking Records got their eye on this boy for a forthcoming huge release in 2014. HumaNature is quickly setting a new standard for liquid drum'n'bass, and proof of that is his featuring in Innersoul's 'Ones to watch' series in October 2013. And they're right, you know. HumaNature is absolutely one you should watch.
"HumaNature delivers sweet basslines the likes of which we have waited so long for. If proper tunes is what you're after, stay tuned to this young Portuguese producer, raised in the Americas and now established in the sunny Algarve region. Some of those juicy production skills will definitely hit you the right way."
- João Saraiva (R.U.A. FM)
Signed Labels -
Good Looking Records (forthcoming 2014) / Soul Deep Recordings / Stepping Forward Recordings / Fokuz Recordings / Plush Recordings / Oddyssey Recordings / Shaolin Audio / All Street Recordings / DNBB Recordings