bofia
Foto: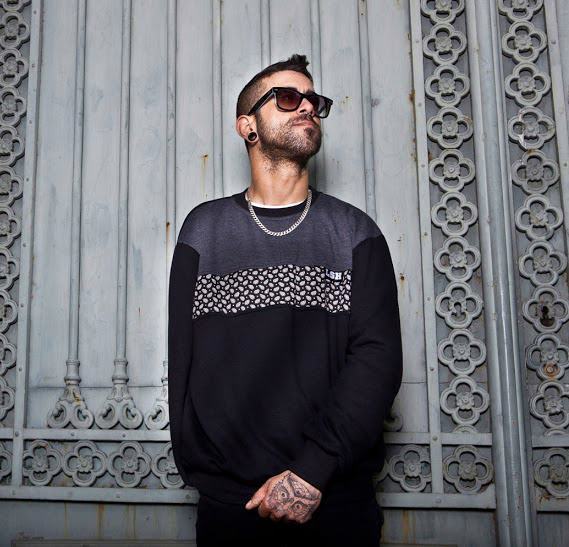 Comming from Vila Nova de Gaia, Dj Bófia invaded the portuguese musical spectrum, with sounds of a cannibal hollocaust thirsty to devour the putridity of an increasingly faded and hollow society.
In the late 90`s, Dj Bófia started to develop the art of djiing. Self taught, he takes every oportunity to listen and analise the work of dj`s such as: Deep Dish, Dj Vibe, Master at Work, Plastikman or Jeff Mills. Breathing since his childhood, hip hop and hardcore`s reallity, he blends all his influences into a very unique style, wihout any pre-conceived musical rules or ideas.
gmap:
Javascript is required to view this map.
Image: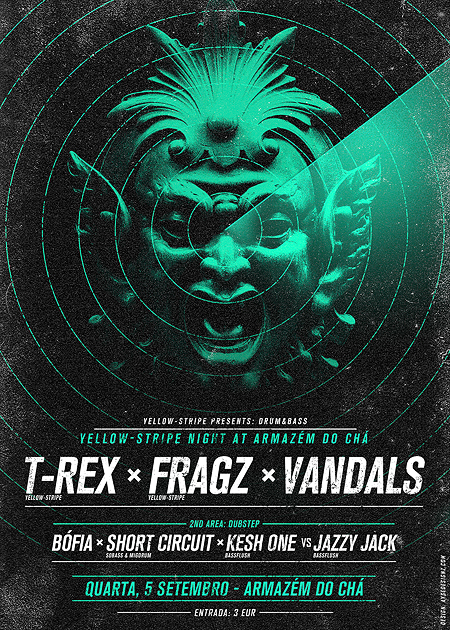 QUARTA 5 DE SETEMBRO
Yellow-Stripe Night @ Armazem do Chá
O ultimo evento de verão da Yellow-Stripe no Armazém do Chá é na Quarta 5 de Setembro, com T-REX, FRAGZ e VANDALS na pista e na area Secundária Dubstep com BOFIA, KESH ONE vs JAZZY JACK e SHORT CIRCUIT novo projeto de Migdrum e Sobass.
CARTAZ:
T-REX [Yellow-Stripe]
FRAGZ [Yellow-Stripe]
VANDALS [Dark Shadow]
2nd Area: DUBSTEP
BOFIA
KESH ONE vs JAZZY JACK [BassFlush]
SHORT CIRCUIT [Migdrum & Sobaas]
Entrada :3e
Data:
Qua, 05/09/2012 (All day)