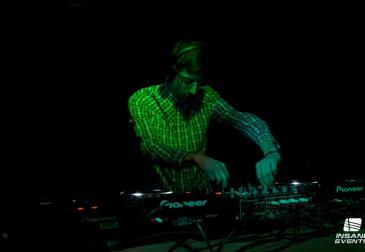 MARCH PROMO MIX BY THAT GERMAN GUY
That German Guy é Ricardo Oliveira, nascido em Estugarda no início da década de 90. Este DJ ligado à promotora portuense Insane Events foi o convidado para gravar o DJ SET de Março.
Sem desiludir, com misturas sólidas e boa escolha musical That German Guy mostra que é um dos nomes da nova geração de DJs a que devemos ficar atentos.
TRACKLIST
01 Fugees - Ready or Not (Zinc fugees or not mix 1995) - Free download
02 Netsky - Tomorrow's another day VIP - Playaz
03 Audio Headroom - Virus
04 Prolix - Feed the Habit - Playaz
05 Dj Friction - 3rd Degree Gurns - Valve
06 Foreign Concept - Jaipur (Villem remix) - Ingredients Records
07 Noisia & The Upbeats - Dustup - Vision
08 Bad Company - Planet Dust - BC recordings
09 Mindscape feat Rymetime - Sickness (Zero Method remix) - Citrus Recordings
10 Tc - Tap Ho - Don't Play
11 The Upbeats - Raiders - Non Vogue
12 TC & Distorted Minds - Jump - D Style
13 D Bridge - True Romance - Metalheadz
14 2DB - Amiga Man - Technique Recordings
15 Hazard - Air Guitar - Playaz
16 Hazard - Killers Don't Die - Playaz
17 Alix Perez & Noisia - Underprint - Invisible Recordings
18 Gridlok - The Media is a joke - C.I.A
19 Sub Focus - Timewarp Vip - Ram
20 A.M.C - Hacker - Titan
21 Noisia - Block Control - Moving Shadow
22 Wots my Code - Dubplate (Total Science remix) - C.I.A
23 The Prototypes - Blackout - Shogun Audio

Drumkid - May Promo Mix
Adicionado em 20-05-2017

Macow & Gonga - February Promo Mix
Adicionado em 28-02-2017

Zero Degrees - January Promo Mix
Adicionado em 31-01-2017